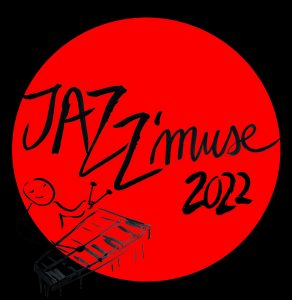 For its 6th edition, Jazz'muse is once again offering 4 themes, each one day apart, allowing participants to choose the length of their stay (7 to 10 days), giving pride of place to collective practices, without forgetting appointments for individual lessons (instrument or personal project). This year, a new sound technique workshop is offered, which can be taken alone, without further registration, or integrated into the whole program.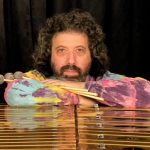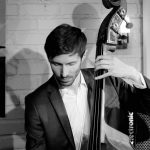 . HARD BOP ERA, JULY 8-15
TONY MICELI (AVANCED)
ANTOINE BROCHOT (MIDDLE)
In the mid-1950s, Charlie Parker passed away, and the newly emerging "Cool Jazz" was not to the liking of all musicians of the time. Thus was born the "Hard Bop", a more "roots" style defended by great figures such as Art Blakey, Clifford Brown, Sonny Rollins, Horace Silver, Cannonball Adderley etc. The repertoire is no longer only composed of standards, many original pieces are appearing with more refined arrangements highlighting the rhythm section in particular. The challenge of this workshop will be to interpret compositions from this essential period in order to confront the blues, gospel or even funky aspects of this music. Soloist or member of the rhythm section, priority will be given to the groove and the group sound!
Avanced repertory : Old milestones / Nobody Else But Me / Litha / Celia (bud powell)
Middle repertory : This I Dig Of You (Hank Mobley) / If i Were A Bell (Frank Loesser) / The Sidewinder (Lee Morgan) / A Weaver Of Dreams (Victor Young) / Moanin' (Bobby Timons)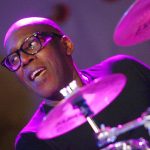 . JAZZ FUNK / WORLD MUSIC, JULY 9-16
FÉLIX SABAL-LECCO (MIDDLE AND ADVANCED)
Whether in groove (James Brown, Prince), jazz-funk (Herbie handcock, Grover Wachington) or world music (Manu Dibango, Salif Keita, Fela Kuti) Félix Sabal Lecco favors the work of memorization, listening and interpretation, and above all the complicity between the musicians in order to put them in real and professional working conditions: creativity and letting go are combined with professionalism, from the mastery of the repertoire from the instrument to the direction of orchestra.
Repertory : JAMES BROWN sex machine/ PRINCE s exy MF/ HERBIE HANDCOCK spider / MANU DIBANGO soul makossa/ goro city SALIF KEITA sina / FELA ANIKULAPO KUTI water noget enemy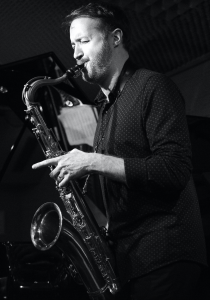 . LARGE CONTEMPORARY JAZZ ENSEMBLE,  JULY 10-17
DAVID PREZ (MIDDLE AND ADVANCED)
Around pieces from the repertoire of modern Jazz (from the tradition of this Afro-American music, especially the 60s and up to today's Jazz) as well as original compositions, we will deepen your knowledge of improvisation at through its melodic, rhythmic and harmonic dimensions. It will be a group work, which will focus on the swing, the groove, the sound, the cohesion, the listening, the imagination, with the aim of developing the musical personality of each one and this in a very precise axis: this what matters is not what you play, but how you play it!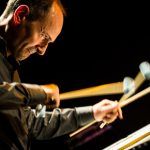 . POP SONG, JULY 11-18
DAVID PATROIS (MIDDLE AND ADVANCED)
Jazz musicians have always drawn from all types of music to develop their art: classical and contemporary music, traditional music, popular music. Thus, Benny Goodman commissioned "Contrasts" from Bela Bartok, Miles was fascinated by Jimi Hendrix, Stan Getz popularized bossa nova… David Patrois therefore offers you this year a repertoire of "hits" from the 70s (Stevie Wonder, Police, Bob Marley but also Serge Gainsbourg…) revisited in the style of jazzmen: improvisations, collective playing and refined grooves…
. SOUND TECHNIQUE, JULY 13-18 (OPTIONAL WORKSHOP – by appointment from 2.30 to 6.30 p.m.)
ALAIN PEYRARD
This year we are making a multitrack recording studio with a professional sound engineer available. In addition to having the possibility of recording, editing and mixing your projects, whether collective or individual, we provide advice and training in sound recording techniques, editing and mixing. For the composition, arrangement, communication, acquisition of skills in this area are useful and complementary to other workshops.
. STANDARDS, JULY 8-18
ISMAËL BOERNER
Practice of some standards in preparation for jams, priorities given on building confidence, musical clarity, listening and communication.
. HARMONY, JULY 8-18
ISMAËL BOERNER
Applied harmony: Work on modes and chords, analysis of grids, reharmonization, work on the ear, standards sung a cappella.
. RYTHM, JULY 11-18
DAVID PATROIS
Several highlights where everyone puts down their usual instrument (except the percussionists of course!) to devote themselves to the groove and immerse themselves in African polyrhythms, learn about rhythmic shifts or get lost in the odd rhythms of the Balkans.
. MUSICAL CULTURE, JULY 8-18
Discovering the teachers' playlist! Open to all, even unregistered.
. IYENGAR YOGA, JULY 8-18 (OPTIONAL WORKSHOP)
CONSTANCE BOERNER
Iyengar yoga, developed in Europe thanks to Yehudi Menuhin, is suitable particularly to musicians through his concern for alignment, the sequence of postures and the materials used which allow everyone, whatever their age or physical condition, to find space, relaxation and the energy inherent in each posture.
Place
Val Muse welcomes you in a preserved valley, the Valromey, in the south-east of France. Crossed by waterfalls and wild torrents, bordered by a peaceful lake and the last foothills of the Jura Massif, it is 1h15 from Geneva airport, 1h30 from Lyon/Saint-Exupéry airport. The nearest train station is Culoz.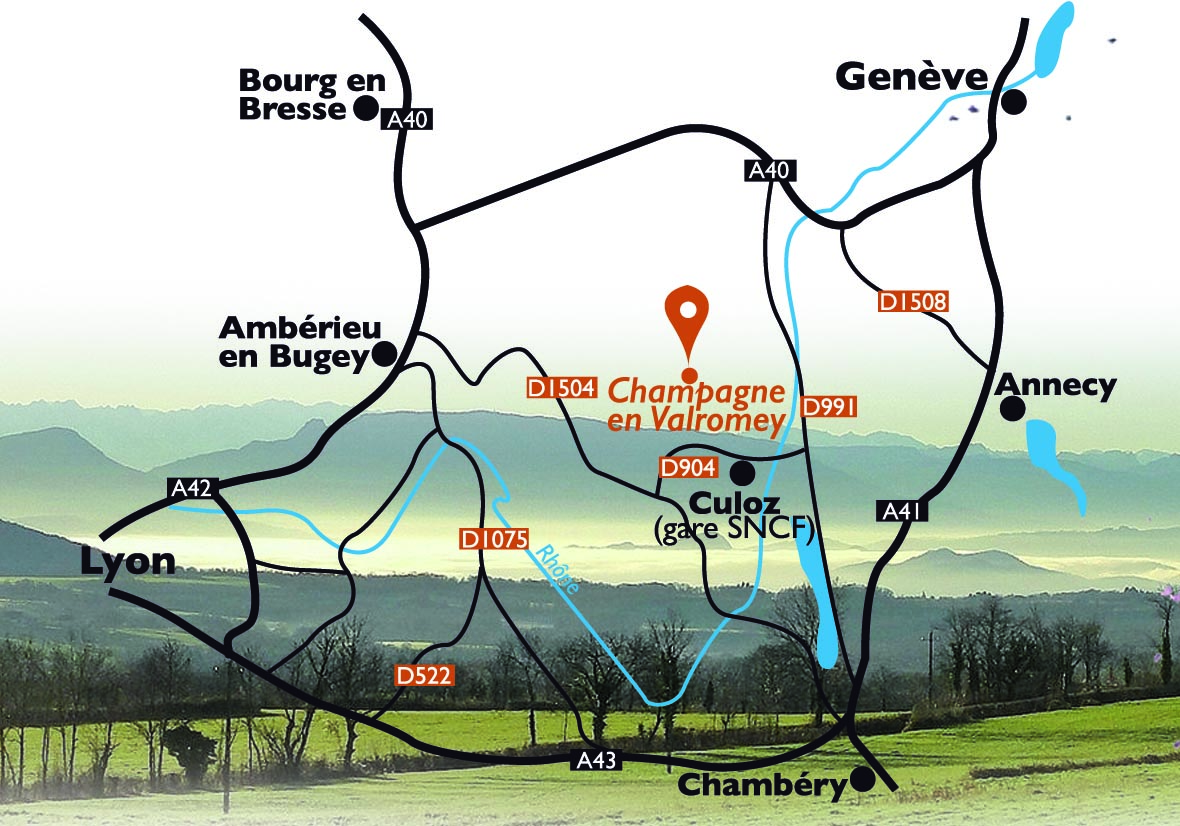 Framework
Organic and vegetarian food, homestay accommodation, morning yoga classes, attention to everyone, the beauty of the setting, everything contributes to a warm and intensely musical week.
Conditions
In order to register for the 2022 jazz courses, simply complete the form sent or on the link: http://www.val-muse.fr/inscription/ Full reimbursement until June 15, beyond the deposit (200€) will be retained. Youth leisure vouchers and holiday vouchers accepted. Solidarity fund on justified request.
Prices
. Training: ONE masterclass: €410 / Additional masterclass: €60 / Technical workshop for sound alone (without further registration): €150 Harmony, rhythm, musical culture, standards and yoga workshops open and recommended to all participants, attendance required. . Full board catering: €22/day . Accommodation (breakfasts provided): Homestay*: €5/night / Gîte*: €14/night (*Limited places). . Compulsory membership of the Val Muse association: €15 individual, €25 family . Reductions: Quick registration: €50 reduction for any registration before April 30, 2022 (postmark or registration by email + proof of bank transfer) / Provision of instruments: A reduction of €40 is granted to students providing their instrument (vibraphone, drums).
Information :
Association VAL'MUSE
Maison de Pays – 01260 Champagne en Valromey
06 30 06 94 72 – jazzmuse.valmuse@gmail.com
Constance Boerner : 06 72 47 47 67
[[[["field19","equal_to","Oui"]],[["show_fields","field21"]],"and"],[[["field13","equal_to","Composition"]],[["show_fields","field26"]],"and"]]